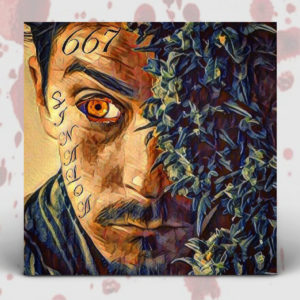 Might we unveil, in the year of our Lord, 2018, 'SiNALOA GUNSHiP WARLORDiSM', the new album from Reindeer667, featuring sixteen blistering new songs, with devastating production and cuts courtesy of Smokey131 and the 667thHEBREWUZiGOD.
Written, arranged, produced and recorded in just five days, this album is a testament to the power of hip hop as the most powerful and profound art form on the planet. Utilising all four corners of the culture, maximising its potential power, the album is a veritable powerhouse of impactful force.
Reindeer has been quoted as saying that this album marks a 'return to his mid '90s hip hop roots', revisiting the kind of feels that first caused him to create his first beats back in '92. A move that is significantly clear over the succinct runtime of this latest collection.
Available internationally via all traditional digital chanels, the album is also available as a limited edition cassette tape of just fifty copies, exclusively from Reindeer's own Bandcamp page. Be sure to get involved at all costs.
667